GENEALOGY RELATED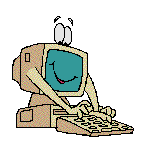 WEB
SITES
Ancestors. Emigrant Ancestors: 1851 Census. Fam. Trees etc.

BBC Time Line (History)

Browse online.1843/1863

FAR NORTH
Information: Early Families: Historical References,
Photos etc. and a Great Time Line for the Area..

Check out the new Roots ComputingGenealogyPage

Gentleman's Magazine From Vol.1 1731, to Vol.20.1750


GENSEEK Aust (& some N.Z.) Family Genealogy & History

Medicine

Lost Contact. UK. Search this Site: Add a name or two.

Lindel's Site of his Irish Genealogy
& E.J.WAKEFIELD's "Advice to Intending Colonists"

London1830. Check these Pages if you have London Ancestors.

Mailing Lists on the Internet . All of them!!!

Miners. NZ and Aust. a series of extracts from the Creswick and Clunes
Advertiser in 1863 that refer to the Conditions in the Otago and
adjacent regions in the NZ goldrushes.

Newbies Helping Newbies

NewZealand Museums. On line

Suzanne Doig's Site A wealth of NZ & Maori information & History

U.K. CONTACT POINTS This is a list of UK Government &
other sites & contact details that may be helpful in tracking down
information relating to nothing in particular and everything in general.

WHITE WINGS Fifty Years of Sail in the New Zealand Trade, 1850-1900'
Ships , Arrivals, Captains etc..
(And there are THOUSANDS more. Download Web Ferret
http://www.ferretsoft.com/netferret/index.html and search!)

gen@pearlspad.net.nz